Now that you've completed your training, it's time to host a workshop! Remember, each Campus Sexpert is required to host one workshops per quarter/semester! Kick things off with a healthy discussion around pleasure and consent with our Communication 101 workshop.
NOTE: As you go about hosting and organizing workshops and activities on your campus, make sure you are acting within your respective university's rules and guidelines.
SECONDARY NOTE: All of our content is custom-designed and created for tabú, so please do not share any links or documents with anyone outside of the organization. If someone wants access, please email ([email protected]). Thanks!
first things first.
If you haven't taken the Final, turn around. Do not collect $200, and go finish your training! If you've already finished, be sure to brush up on the consent section.
option 1: host at an organization/house (or dorm)
logistics
Work with existing organizations on campus to host an event during one of their meetings or at another available time. A great place to start would be women's organizations on campus, sororities and fraternities, freshman dorms, sports teams, etc. This is a great way to spread the word to people who might not be otherwise inclined to attend an event. This also makes logistics/coordination easier than finding a location and inviting all the attendees yourself.
next step
Solidify a date for your first workshop! This will likely be based on your own schedule, so make sure you take that into consideration. If you cannot use an organization's space, you should probably be able to reserve a room on campus. Every campus is different when it comes to reserving rooms. You can usually find this information by googling, "book a room [name of university]." If that doesn't work, ask around! Make sure you have approval to host the event, and that you can connect your computer to a projector of some sort! Reach out to us if you are having trouble. Update the calendar with the date once you have confirmed. If you are doing an event that is not tabling or a workshop please include in the description what it is exactly that you've done. If you need #inspo for an event, feel free to look through past events!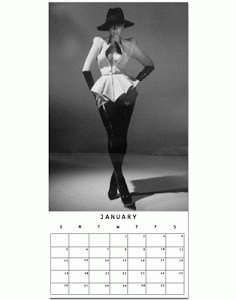 promotion time
Create a Facebook event to share the details and invite your friends/community. You can also share via email/Twitter, or whatever is relevant for your campus.
Name: Communication 101
Location & Time: Your booked venue/time
Description: Let's talk about you & me, let's talk about all the good things and the bad thing's that may be, let's talk about sex. Engaging in anything regarding sex requires communication… but how you do dat tho? Cum hang out with us and find out at our communication workshop. Hope to see you there! This event will be hosted by your tabú campus sexpert, [insert your name] and [organization that you are cohosting with].
[feel free to add, change, or create your own description if this message does not correlate with the ~vibe~ of your campus or the group you are hosting with.]
what else you can say
You're probably wondering what this event is, so let me explain. I'm working with an amazing company called tabú as their campus sexpert to start a dialogue about sexual affairs on campus and break down the stigmas attached to sexuality in our society. This is my first event soooo you should definitely come. In partnership with [insert group you're working with or reaching out to], we will focus on all things communication based regarding sex. It's guaranteed to be fun and open, and a wonderful opportunity to learn about and discuss all those tabú topics we never get to talk about! ALSO, an opportunity to get some awesome #swag and products, so…why not! If you have any questions/ideas/suggestions, please message me, and feel free to invite others who might be interested in attending! * ☺️
* if you have a max capacity, maybe don't include this
option 2: host & invite
Another option is hosting your own event if you have a space or have come up with a different initiative that you would like to introduce on your campus. In the past people have suggested condom scavenger hunts, netflix & chill movie nights, ice cream socials and many more. Some of these we already have materials for, but email us first at [email protected] to get the ball rolling.
We chose you all for your passion, creativity and #bomb personalities so we love hearing new ideas from you. Please fill out the request form for any ideas you have so that we can approve them and send any and all materials that you need.
cool. so what exactly will i be doing in this workshop?
You can find everything you need in this folder, including the script, presentation, and promo images/fliers. Please make a copy of the presentation so you can edit the content as needed (such as filling in your name on the second slide). Remember, please do not share this content outside of the event. Also, be sure to double check that your room has a projector and the appropriate adapters.
*uploading a video soon to give you more of a walkthrough*
final checklist
Make sure you wear your tabú tank and take lots of photos of the event (make sure you have permission of participants if you plan to share photos of any people besides you).
What else? Laptop charger, wifi access, laptop adapter if you need one. ✔︎✔︎✔︎
Have fun with it! If you aren't much of a public speaker, there's no need to be nervous. It's meant to be engaging and informative for all, and this will help definitely you practice your presentation skills. If you can talk comfortably to a group of people about sex, you can talk about anything!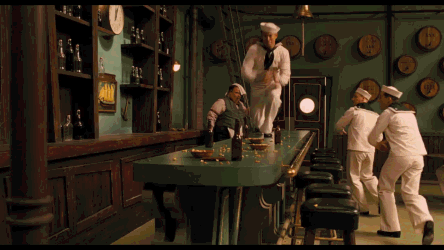 next steps
Post photos on Instagram/social media! Make sure you tag @talk.tabu and @sexpertsquad.
as always
Lean on the Campus Sexpert group to ask questions and get tips from your fellow sexperts on how to host the best event! Chances are, if you have a question, other reps might be wondering the same thing ?
faq
q. how do i book a venue?
A. Every campus is different when it comes to reserving rooms. You can usually find this information by googling, "book a room [name of university]." If that doesn't work, ask around! Reach out to us if you are having trouble.
q. how should i promote the event?
A. Facebook and Instagram seem to work well! We have plenty of photos you can use to promote the event. Just make sure you update any event/group/post with the correct content (which differs for each workshop). Some campuses respond better to emails and flyer-ing, so happy to share promotional material for these options as well. Think about how you discover events, and go from there!
q. how many participants should i aim for?
A. Think about quality over quantity. It's better for you as the host to include as many people as you can reasonably manage. We suggest starting small, and increasing volume over time!
q. What if I don't know the answer to a question?
A. If you don't have the answer to a question, it is always okay to say "I don't know that off the top of my head, but I'd be more than happy to touch base with you afterwards and help you find an answer on the tabú website." Our goal, after all, is to provide people with a dedicated resource to look up any and all questions. If they can not find an answer within our basics, a sexpert will provide an answer on the community forum.
more questions? shoot us an email at [email protected] or post in the FB group! nothing is off limits 🙂