In 2019, don't sleep on your sexual health.
Instead of "resolutions," I've been thinking heavily about setting intentions and accomplishable goals for the new year. This has had me watching TED Talks, reading about OKRs (Objectives and Key Results) and tips for achieving them, and even creating a presentation for my family on New Year's Day to share my findings (yes, I am that nerdy; no, my family was not that into my motivational speaking debut). Our mission at tabú is to empower you with the information and tools you need to take control of your body and relationships. We're here to help you demand more for yourself, advocate for yourself, and take real self-care seriously. Here are 7 actionable steps you can take toward owning your sexual health and thriving in the new year!
This guide was written in partnership with the following brands.
1. Prioritize your sexual health (obviously)
with ONE Condoms
Number one on our list is taking your sexual health seriously, starting with condoms. Condoms allow you set "sexpectations" on your terms. If your partner isn't into condoms, this is an awesome opportunity for a conversation about boundaries, health, and your individual desires and preferences. Honestly, it's pretty hot to feel respected by your partner and know you're on the same page. One of the most common excuses – I mean, concerns – about condoms is that they are uncomfortable. In fact, 60-70% of condom users report that condoms are too long and bunch up and 10-15% of condom user report their condoms are too tight. Condom fit can make all the difference for maximized comfort and pleasure. Enter, myONE Perfect Fit: sixty—yes 60—condom sizes for your optimal fit (10 lengths, 9 widths).
Another pro pleasure tip? Well, it actually involves the tip… of your condom that is. Adding a drop of [non oil-based] lube in a condom can make for an extra sensational time. ONE SILK is ONE's hybrid lubricant, which means it's long-lasting and silky, yet easy to clean ( ??). SILK's gentle, pH-balanced formula was developed with doctors, and contains no gluten, parabens, glycerin, oil, artificial dyes or fragrances. For a little combo action, ONE UltraFeel 2-in-1 pack combines their thinnest condom yet with an extra 3ml lube pouch.
Use code TABU for 10% off!
2. Engage in courageous conversations
With Vagesteem
Are you embarrassed to say the word "vagina"? I know I was! I also know I'm not alone. A study conducted by Ovarian Cancer Action found that 44% of the women they surveyed (aged 18-24) were too embarrassed to talk about sexual health issues with a general practitioner (GP) and 66% were embarrassed to say the word "vagina." If you can't talk about your own body, how can you possibly advocate for yourself? In the words of Kerry Washington, "How do you talk about women's reproductive health if you cannot name the anatomy? How can you teach a child to communicate about abuse if you teach her that there's shame in the very body part she's trying to protect?" (I was there when she said this, and I about fell on the floor to praiser her holy name).
If you haven't already, 2019 is your year to start having what Vanessa Geffrard from VagEsteem calls "courageous conversations." VagEsteem originated as a workshop series to create safe spaces for talking about sex and bodies openly, comfortably, and with humor – because sex in case you haven't heard, sex is actually super fun. In Vanessa's words, "I believe that if women have confidence in themselves, their bodies, especially their vaginas (vulvas) – they are more likely to care for them, love them, and bring them pleasure." To broaden the conversation, Vanessa launched the VagEsteem podcast, which you can tune into for empowered and informative conversations that will help you boost your vag-esteem*!
* These conversations are important no matter how you identify or whether or not you have a vagina.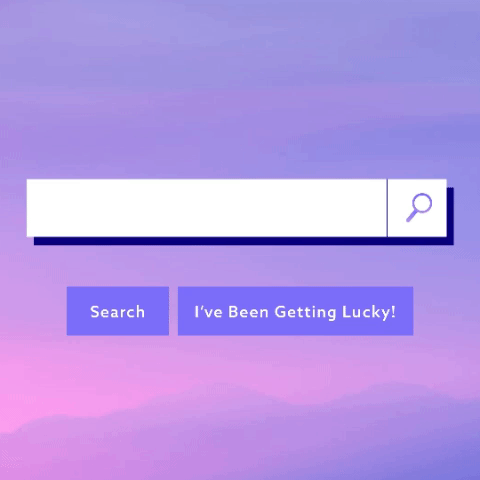 3. Check yourself out!
With STDCheck.com
Not just in the mirror—though yes, you look amazing. Empowered decisions start with having all the information. That includes checking yourself for Sexually Transmitted Infections (STIs). According to the CDC, there are 20 million new STIs that occur in the United states every year. Every year! While 15-24 year olds make up just over one quarter of the sexually active population, they account for half of these cases. A lot of us assume that because we aren't experiencing any symptoms, we must not have any infection. Well, a lot of us are wrong. STIs often have no noticeable symptoms or the symptoms are disguised as another illness or condition; STIs can only be diagnosed through testing. Just how often should you get tested? Under 25, if you have sex (oral, anal, or vaginal), you should get tested every year. 25+, it's wise to get tested if any of the following scenarios apply: you have a new sex partner, you have more than one sex partner, you have a sex partner with multiple sex partners, or you have a partner with a sexually transmitted infection. If you test positive for chlamydia or gonorrhea, you should be retested 3 months after treatment to ensure that you are no longer infected.
Wait, but where does one get tested for STIs? Great question and one we get a lot. With 4,500+ labs across the country, STDCheck.com makes it super easy and convenient to get tested. Simply hop online, order the test(s) you want, go to one of their testing sites, take the test (a crucial step), and receive your confidential results within 1-2 business days. Easy peasy. If you don't know which tests you want, STDCheck.com even has a little quiz that will help guide your decision. For those of you wondering, while the service does not currently accept insurance, they can provide you with an itemized receipt for insurance reimbursement purposes. If you're trying to reclaim your time in 2019 and take control of your sexual health, STDCheck.com is where it's at.
4. #treatyoself… no, seriously
With Roman
Getting tested for STIs allows you to make informed decisions, have critical conversations, and keep your body healthy. While it might sound scary to contract one, most STIs are actually pretty easy to cure, and all are manageable to treat. One of the most common STIs is herpes. The CDC reports that 1 in 6 people aged 14-49 have genital herpes. As for oral herpes (think cold sores), 50-80% of the US adult population have the virus. Some people experience frequent outbreaks, while 80% of people infected don't realize it because they have very mild symptoms or none at all. Fortunately, outbreaks can be controlled using daily antiviral medications, which you can get from… Roman!
You might recognize Roman as the company that delivers ED medication to your door, and indeed, they do (but not without a physician consultation first)! Roman has expanded their services to continue pushing the needle forward on their mission to provide next-level healthcare and make treatment more easily accessible. Now you can use Roman to seek treatment for herpes, hair loss, premature ejaculation, erectile dysfunction, and to help you quit smoking! Roman makes sure you consult with one of their US licensed physicians first to initiate the diagnosis process. If it's determined that you're in need, you can discuss potential personalized treatment plans. From there, you can order your meds and have them delivered in discreet and — might I add — gorgeous packaging. Holistic health that's affordable and convenient? Let's goooo!
5. Explore your body
With The Pleasure Chest
When we talk about sexual health, we are talking about everything from birth control and STIs to emotions and mental health to communication and relationships to identity and pleasure. We have to talk about it all because it is all so deeply interwoven. Knowing your body and what makes you feel good enables you to take control of your sexual health because you can communicate your desires with a partner, you can pleasure yourself sans (or with) a partner, and you can build your self-esteem and confidence. You can seriously take control.
When it comes to getting to know your body and your sexual preferences, look no further than The Pleasure Chest. The Pleasure Chest is centered in inclusive sex education and fostering a culture of sex positivity. From lube, condoms, and vibrators to paddles, strap-ons, and whips, The Pleasure Chest seriously has it all. If you're not sure where to get started, they even helped us write an amazing intro guide! The Pleasure Chest has options for anyone on any budget and you can purchase their products online or in one of their fabulous locations. Fun Fact: Sex and the City filmed their infamous "Rabbit" episode in The Pleasure Chest's West Village location. Since then, they've sold over 10,000 rabbit vibrators! Rabbits are thought to be good luck and that is the kind of energy we are bringing into the new year — okay? ??
6. Ease tension and discomfort
With De Lune
Were the holidays a little tense in your family? While De Lune can't necessarily help you on that front, their innovative solution can help you with another source of agony — period pain. A study revealed that 84.1% of participants (all people who menstruate) have experienced period pain and 43.1% reported pain during every period. I wasn't in this study, but I can certainly relate! Period pain has caused me to suffer for ~7-9 days every month since I was 12 (why me?! ?).
When I discovered De Lune, I was elated because I for one am tired of popping Ibuprofen and relying on medication to get me through those first few days of misery. De Lune helps alleviate cramps, fatigue, and migraines. Thoughtfully crafted by a team of medical experts, each ingredient in De Lune is organic, vegan, non-GMO, and gluten-free. The formula is intentionally designed with vitamins, herbs, and nutrients that each individually contribute toward better health and reduced painful symptoms. Simply add 6 full droppers of De Lune to to your favorite herbal tea, hot cocoa, delicious smoothie, or glass of water, and you'll be feeling fine in no time! 10% of your purchase also goes toward funding research projects for women's health.
We're leaving stress behind in 2018 and coming into 2019 feeling refreshed, energized, and ready to take on our periods* in a brand new way.
* If you don't menstruate, De Lune makes an amazing thank you, birthday, Valentine's Day, Galentine's Day, or "just because" gift for someone who does!
7. Try something new
With FLEX
The modern-day tampon was patented in 1931 (U.S. Patent No. 1,926,900 in case you're curious). Just 6 years later, the first modern menstrual cup came onto the scene. Pads, on the other hand, have been mentioned in history as early as the 10th century in Ancient Greece. Disposable pads came to fruition in 1988. So, why the history lesson? It just seems that for such a common experience, there hasn't been too much #menstruationinnovation in… a while, at least on the design front. That is, until FLEX!
FLEX launched a few years ago with a menstrual disc — a new take on collecting menses — that allowed you to have penetrative sex with it still in! But that's not all. The FLEX disc reduces cramps in up to 60% of users and reduces dryness and irritation in up to 80% of users. FLEX recently launched an innovative cup that features the patented ReleaseRing™ for easy removal, an adjustable stem for added comfort, and medical grade silicone that molds to your shape for ultimate leak prevention. Both the disc and cup offer 12-hour protection. The disc, you throw away. The cup, you reuse. Your product preference is up to you!
Studies suggest we fear an unknown outcome more than we do a known bad one. So we get it; maybe you're nervous to make the switch. FLEX offers a Starter Kit with a two-month supply so you can see if it's a good fit for you! New experiences can be scary, but we encourage you to stay curious, be brave, and explore new possibilities! As the cliché but timeless expression goes, you never know until you try.
sorry, I had to
---
Header image edited by Marcy Gooberman
Just so ya know: This post contains affiliate links, which basically means, if you buy something, we get a little commission. Rest assured, we would never promote anything we don't fully believe in. These sales help support our mission to deliver relevant, reliable sex ed worldwide. So yay, and thank you!