This season of giving, don't forget to give yourself a little love!
'Tis the season to be jolly. Fa la la la la la la la LIES! Now, don't get me wrong, I love the holiday season, but truthfully, I wasn't fully aware of how stressful the holidays could be until I became an adult – curse aging! Between traveling, spending, gifting, family feuds, and dealing with the anxiety of acknowledging another year has passed, December can be overwhelming for many of us. In fact, a Healthline survey found that 62% of respondents claimed "very" or "somewhat" elevated stress levels during the holidays.
This December, we want to remind you that the holidays are joyful and while finding the perfect gift might rank high on your list, you can't forget to #treatyoself! We asked our community what they do for self-care and we wanted to share so you can be more like Buddy the Elf and less like The Grinch.
1. Take a nice, long detoxifying bath
I know what you're thinking, "who has time for a bath?" Or maybe you don't even have a bath. Well, it might just be worth finding one. Warm baths can be soothing (to your body and soul), help alleviate pain, and even improve your breathing. If you're a germaphobe like me and aren't thrilled with the idea of stewing in your own filth, you can always shower first!
2. Work it out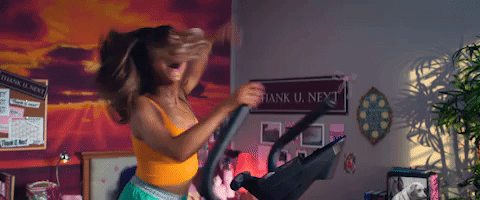 Take your worries to the gym, on a run, to the barre studio, to yoga, to the kitchen for an impromptu dance session… whatever works for you. Exercise has been proven to reduce stress by releasing endorphins—the body's natural painkillers and mood elevators—improving sleep, giving your mind a break, and making you feel good about yourself!
3. Organize your room/home
Do you ever find that you clean to procrastinate? Because same. Clutter can be stressful and getting things organized can help you achieve a little zen and feel a sense of accomplishment. It will also make your life a whole lot easier when you need to pack, wrap gifts, cook, bake, or whatever you need to do for the holidays.
4. Skincare is self-care
Sometimes it's fun to set up a little spa experience for yourself. Besides, the winter weather can be very drying. Find your favorite face (and/or hair) mask, slice up a cucumber (of course), turn on some classical tunes, relax, and enjoy!
5. Masturbate
Masturbation releases dopamine, which is tied to pleasure and satisfaction. According to a 2009 University of Michigan study, orgasm helps the body release oxytocin, which in turn lowers cortisol—your body's main stress hormone. Masturbation also allows your mind to disconnect and for you to literally let go. So like… what are you waiting for?